Beckie and I have been busy finishing our garage conversion into my new workspace/gym flex room. We built a she-shed (garden) and a he-shed (tools). The effort instigated an inventory of stored items in the closet and the offsite storage. I found myself coming across items from my parents, from my mother's cremation box to my father's tools.
We built a he-shed (tools) and and a she-shed (garden). Moving out some of my fathers tools in the she-shed on Friday, I was having a memory moment with Dad. Late in life he eliminated the clutter to the point of becoming a minimalist. There weren't many personal belongings to distribute or deal with upon his death. In that moment, my right foot grazed my left shoe. My shoelace got caught under the right foot, untying my left shoe (tee hee). I laughed out loud. It was pure trickery, consistent with my father's sense of humor and his special style of delivery. Without a doubt, my dad was with me in spirit.
Something magical happens when everyone unites in song while sitting in a restaurant. We join to sing Happy Birthday to a random stranger. Something similar happens when I look out from my DJ perch at the Car Show. I can't help but smile, watching several people break into dance to a song like Good Vibrations. It's those magic moments when Divine spirit inspires us to celebrate being alive. Our differences disappear when spirit brings us together in some random magic moment. Let spirit inspire a magic moment with a whisper on the subject:
The Universe operates using oscillating rhythms, frequencies, and vibrations. Streams of energy can connect to create a balanced flow in harmony with each other. A magic moment forms to inspire those who feel the energy in the moment. The inspiration influences a lift from the daily burden of life. Music can connect a person to those magical rhythms.
Falling from the sky are particles of light that illuminate the possibilities. The light sparks a memory of the times when beauty was realized, love was awakened, and joy filled the heart. Those magic moments are the product of nostalgia. Remembrance of goodness filling the container of life is what makes people dance. When the container overflows, one cannot resist the movement. What follows is a celebration taking form.
A morsel of hope is all it takes to uncouple from the bond to lower emotions. Higher vision brings connection to the heart and realization of value to life. Where people assemble, you will find the inspiration spreading through the crowd. In a moment of unity, the magic touches others to feed the soul with a nourishing song for life.
Where two hearts gather, one spirit exists. Accept the reality of life, but dance in the moment of inspiration. Let your heart sing and your spirit move to the vibrations. Life can be exhilarating. Even in the stillness you will find a heart that beats. Open the channels to that which you cannot see, and feel the magic inside.
Bring joy, ease suffering and create beauty, then dance like you mean it!
Blessings, Russell
"Not all moments can be between two people. Some moments are between two souls!"
Avijeet Das
Meditation PLAYLISTs added to monthly member library! An example is how to reduce anxiety or improve your intuitive skills.  Specific meditations from the entire library are recommended and put into a playlist.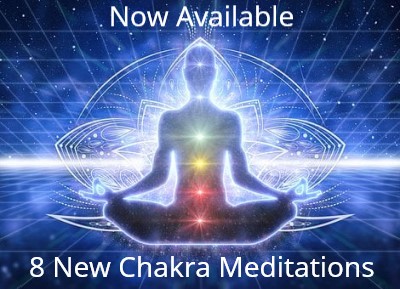 Become a member of the IEL Institute for the Spiritual Arts and get access to these meditations and more.
An entire world of intuitive training and interacting with others is at your fingertips.
Angel Whispers – Magic Moments