The more I understand my purpose and mission on Earth, the more I use reflection to process. From an energetic standpoint, I have learned to identify how I am working my energy. I am coming from the positive or the negative? We all operate in this way, except for maybe the few enlightened beings out there. As hard as we may try to stay only in the light, the harder we are chased by the darkness (tee hee).
All new module included with your paid membership! The 8.1 Soul Attachment Therapy is now included (formerly cost $1,000). This advanced course covers one of the most sought after topics for an intuitive. Click Here for more information.
I have said for a long time, the trick is stay in the grey. It's more the balance of life than dark or light. That's where reflection is vital to my own personal discernment as to how I am playing this game of life. The challenge is to step back and become an unbiased observer. Accurate determinations depend on it. Some people are not interested in reflecting on their life. Maybe it's more needed by the seekers, the mystics, and empaths.
Self-actualization is not for everyone. Transformation is hard work, and you must have an appetite for this part of the game. I do know that if I am to break free of any negative programming, I need the process of reflection, which does not include checking the phone, time on social media, or other forms of distraction. It takes focus, stillness, and some meditation to access the unconscious me. Let's get a whisper on the subject of reflection:
Reflection means to find the stillness that allows one to see. The Earth is the forum for action, where perpetual motion will influence perspective. To examine thoughts, beliefs, and consciousness, one must step back. From a position of observation, insights can allow reframing aspects of life.
Avoiding judgment during reflection opens the door to learning through acceptance. To find one's greatest alignment requires self-awareness. In a moment of seeing the truth, light becomes the source of guidance for the future. Humans are creatures with the capacity to reflect on their own nature. Reflection is a form of mindfulness used to assess behavior. Critical modifications help align with a spiritual core.
Rather than moving ahead to the next task, the reflection process and its outcome can benefit from a review. The review is adding value to the experience. Creating a little distance from the pattern of behavior benefits humankind. When one person grows in conscious awareness, another will follow.
In a moment of reflection, one can uncover their purpose and gain understanding of their potential. By seeing the limitations imposed by environment, conditions can be faced in the need for change. An inquiry into the essence of life communicates a spiritual context that speaks to the soul. A moment of reflection stirs the soul, evoking the memory of why you came here. The feeling of exhilaration that comes with incarnation provides the spark of light that illuminates love.
Bring joy, ease suffering and create beauty, then dance like you mean it!
Blessings, Russell
"If I speak of myself in different ways, that is because I look at myself in different ways."
Michel de Montaigne
Meditation PLAYLISTs added to monthly member library! An example is how to reduce anxiety or improve your intuitive skills.  Specific meditations from the entire library are recommended and put into a playlist.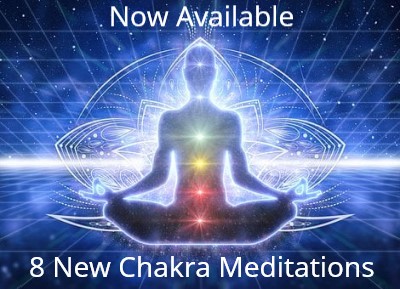 Become a member of the IEL Institute for the Spiritual Arts and get access to these meditations and more.
An entire world of intuitive training and interacting with others is at your fingertips.
Angel Whispers – Reflection